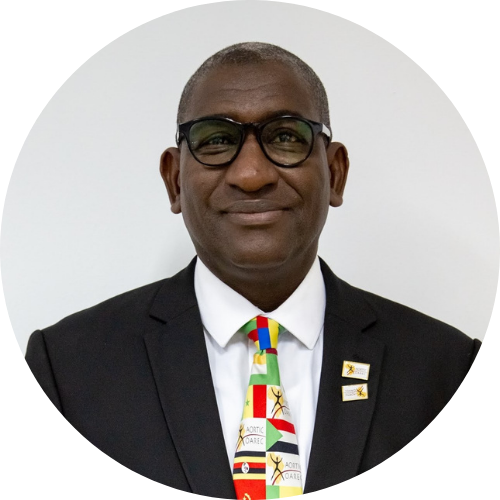 Abubakar Bello, MD
President, AORTIC
Welcome address
Abubakar Bello, MD, is the President of AORTIC. He is the immediate past Head of Department of Radiotherapy and Oncology at the National Hospital Abuja in Nigeria, where he has served as a clinical oncology consultant and radiation oncologist for almost 15 years.
Dr Bello earned his medical degree from the Medical University of Varna in Bulgaria. He completed his training at the National Postgraduate Medical College of Nigeria in the faculty of Radiology, focussing on radiotherapy and clinical oncology. He is board certified in clinical oncology and radiation oncology.
Dr Bello has special interest in breast, prostate, and colorectal cancers, and AIDS-related malignancies. He has special expertise in chemotherapy, targeted therapies, and immunotherapies. He also specialises in radiotherapy using the most advanced treatment planning systems, such as Monaco and Eclipse for conformal radiotherapy such as IMRT, IGRT and volumetric modulated arc therapy (VMAT), and many more.
Additionally, Dr Bello is an experienced administrator. In his past roles, Dr Bello utilises keen analysis and a team-based approach to drive organisational improvements and implementation of best clinical practices. He has been an AORTIC member since 2008. He is a member of the African Cancer Coalition and has contributed to the development of the NCCN Harmonized Guidelines for Sub-Saharan Africa for Prostate, Colon, Rectal, Anal Cancers as well as many other cancers.