Energising the Virtual Environment
We're all missing the powerful connection opportunities available in-person, so we've taken lots of steps to add fun elements to the virtual platform to keep you as energised and connected as possible.
Networking Hall
Although the conference is virtual, the Networking Hall offers the opportunity to make real connections and experience the feeling that everyone is in the same room. Each day at the tea and lunch breaks the Networking Hall will be open – think of it as a virtual alternative to the coffee lounge, a place to meet, interact, and chat with other attendees. You will be able to move around, meet new and old friends, and chat one-to-one or in small groups.
When you choose the Networking Hall icon on the virtual platform, you'll be directed to a new page and arrive in the Hall. On your first visit you'll set up your Networking Hall profile (your name and profile photo at a minimum). As you enter the Hall, you'll be randomly allocated to a table with at least one other person – there are 20 tables per floor and a number of floors, so feel free to say hello and stay or move to another table, simply by choosing an empty seat. You can freely move around the space, looking for people you know, or making new acquaintances.
Talk with the people at your table (switch on your audio and video) or use the chat feature to chat to all attendees or seek out one attendee in particular. Stay as long as you like and leave when you are ready! Once your profile is established, you can come back any time. And just in case, a help desk will be available if you run into any difficulty with the features.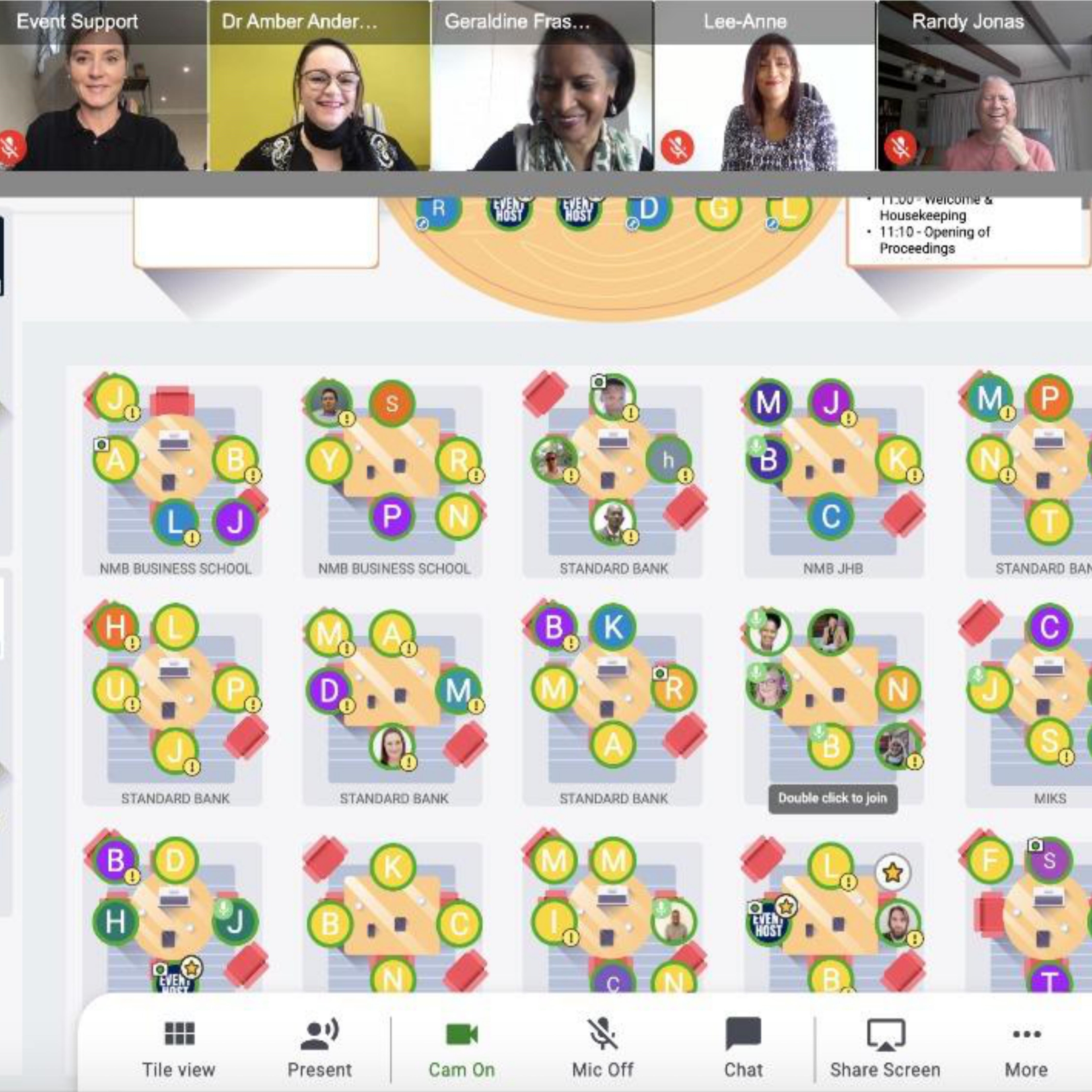 Virtual Treasure Hunt
Explore all the resources on the virtual platform and look for the passcodes that are hidden all around. The challenges are found under the Treasure Hunt icon, and that's also where you enter your passcodes to gain points. Treasure Hunt challenges can be almost anything, including visiting an exhibitor booth, attending certain sessions, or reading the speaker profiles. Each challenge has instructions for you to follow to find the passcode code.
Here's a helpful explainer if you'd like to make sure you're ready to win!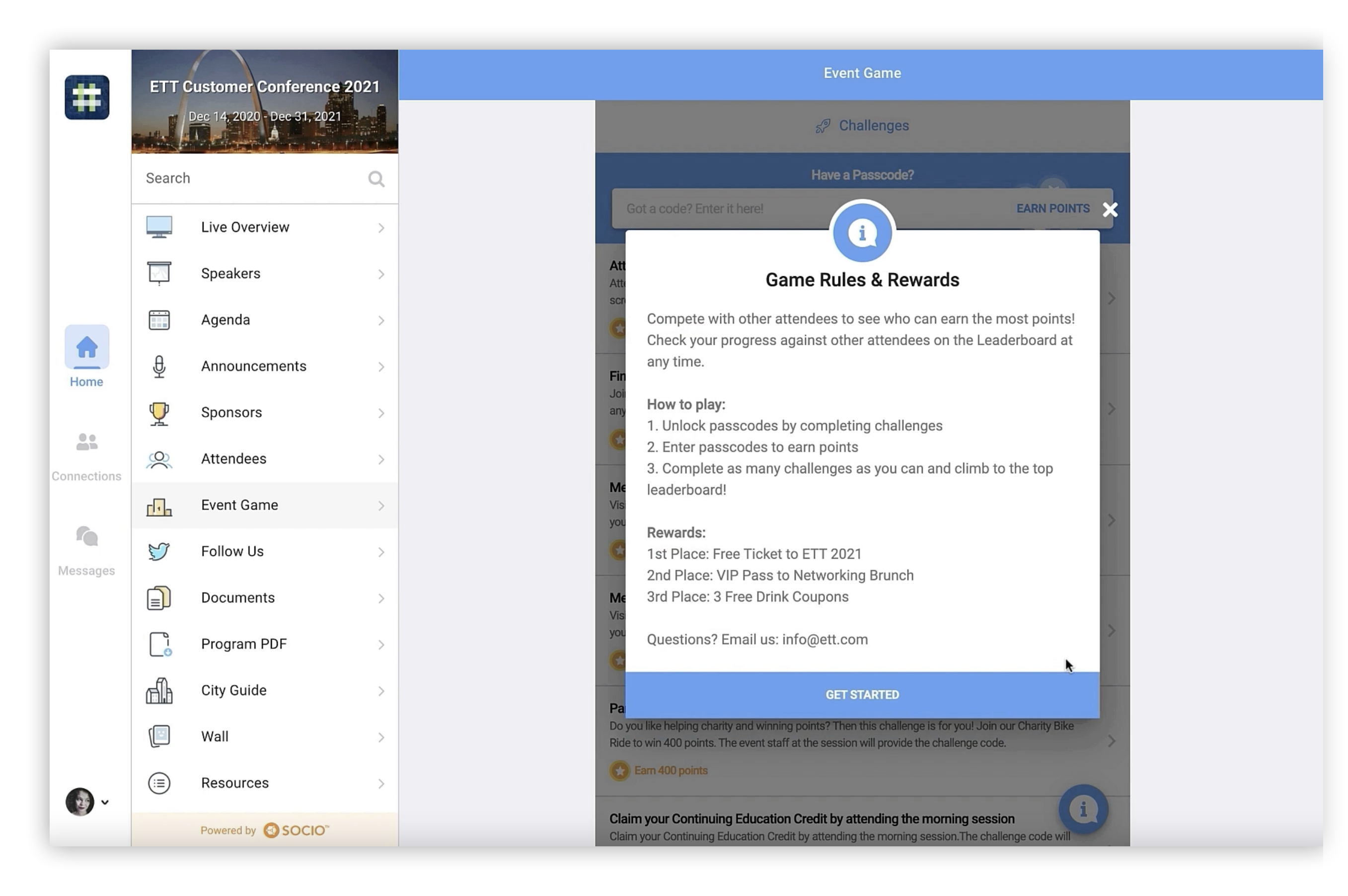 Photobooth
Click, capture, and connect! The virtual photobooth is sure to make everyone smile and share. Select a background, strike a pose and take your virtual photo, then share it with your fellow attendees on The Wall or on your own social media. You can even pose with a friend across the world.
The photobooth will be available each day – give it a try!
Here is a helpful explainer on how the photobooth will work.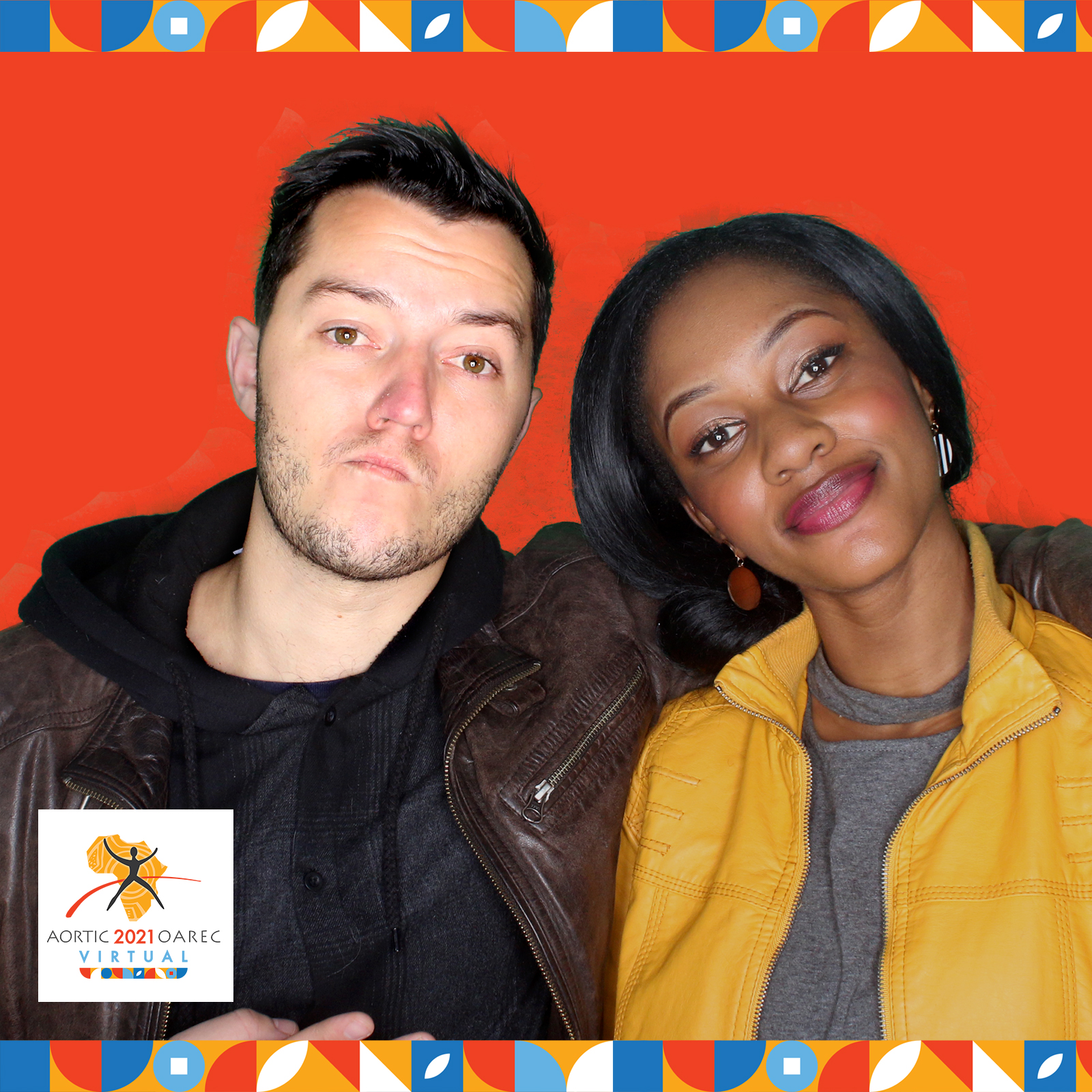 Video Rooms
Video Rooms are small video chats with a maximum of 13 participants. They are hosted by sponsors and exhibitors and are an opportunity to learn more about their products and services. Simply go the Video Rooms icon on the virtual platform, browse through the available rooms, and choose one you'd like to join.
Note that if there are already 13 people in the room, you won't be able to join until someone else leaves the room. If the button below a room you'd like to join says "Closed", this means the Conference Organiser hasn't made the room available to join yet.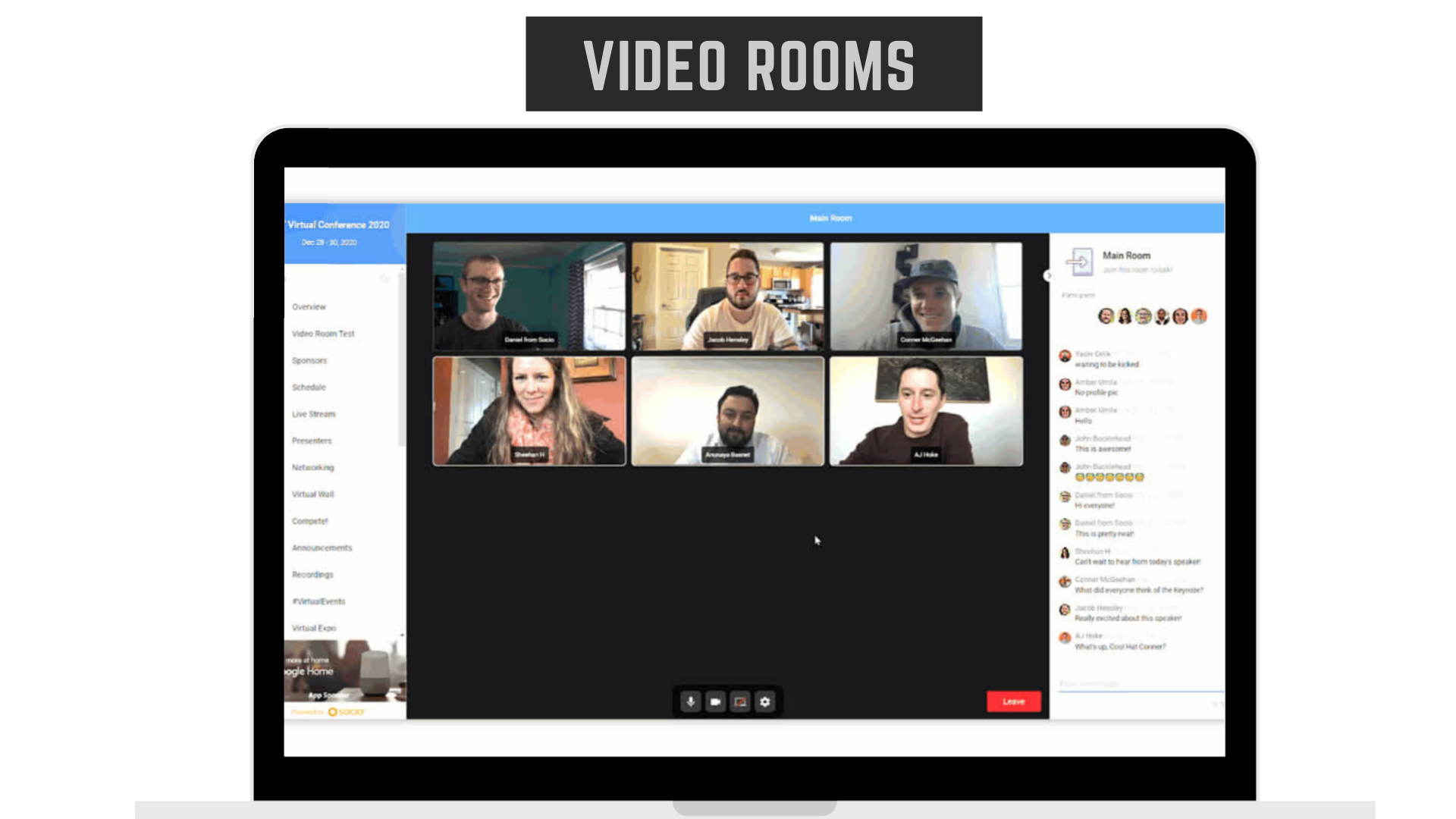 The Wall
The Wall is a feature on the virtual platform where you can chat with other attendees and post photos and thoughts just like you would on social media. Whether it's serious or light-hearted or if you'd like to ask a question of fellow attendees, feel free to use The Wall to discuss and chat. 
The Wall is also the place where you can keep the scientific conversation going after Q&A is over: discuss the topic, congratulate the presenter, or connect to propose a collaboration.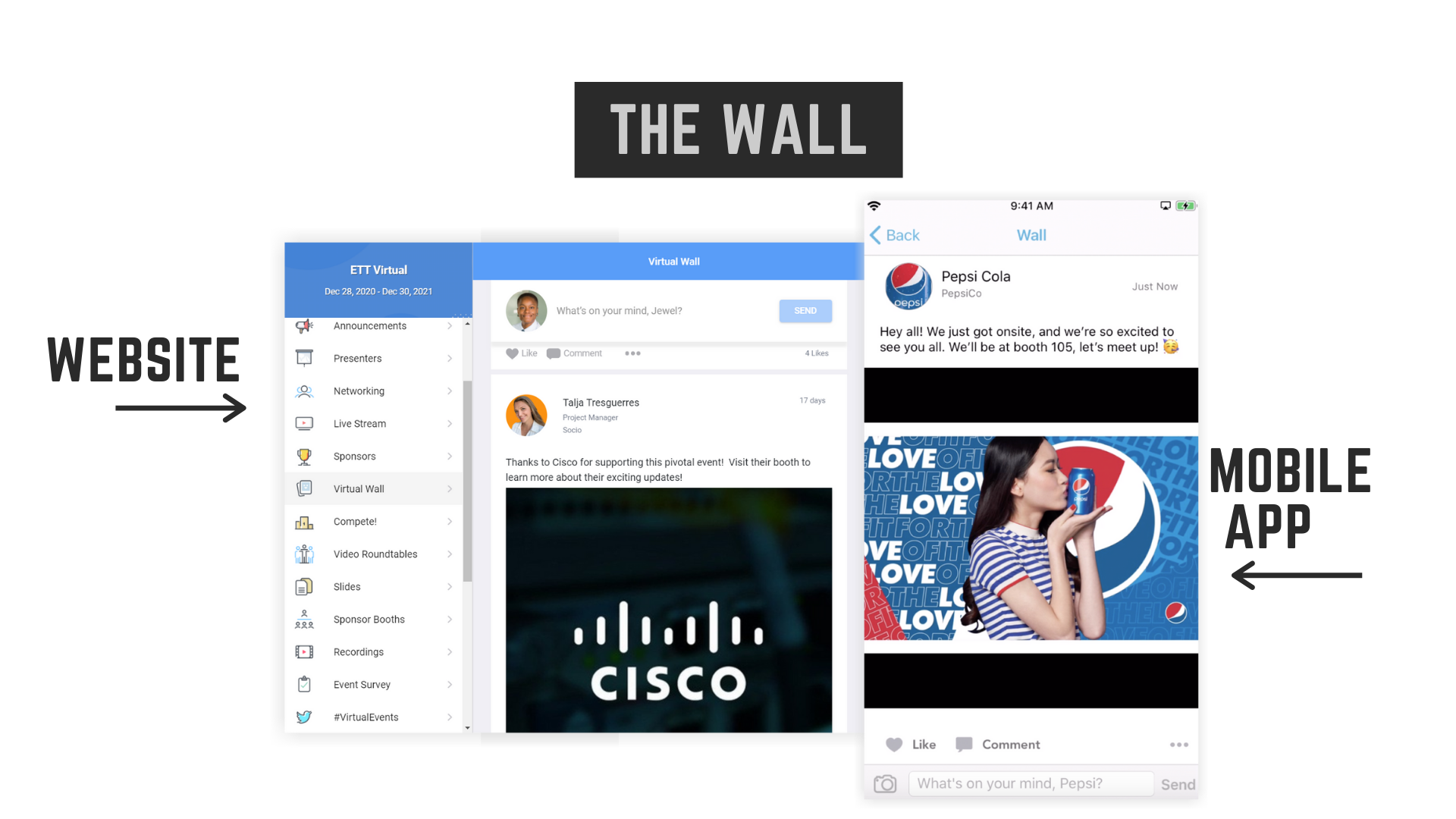 One-to-one Chats
Looking to reconnect with someone you met in Maputo in 2019, or in Marrakech in 2017, even Dar es Salaam way back in 2009?! Simply browse the Attendees list and look for their name. Once you've found it you can send them a request to connect by clicking the "ADD" button, and once they accept your request you can chat or even video chat, one-to-one, and have a good catch up.
Here's a helpful explainer on how to connect.
And here's an explainer on how to accept connection requests.