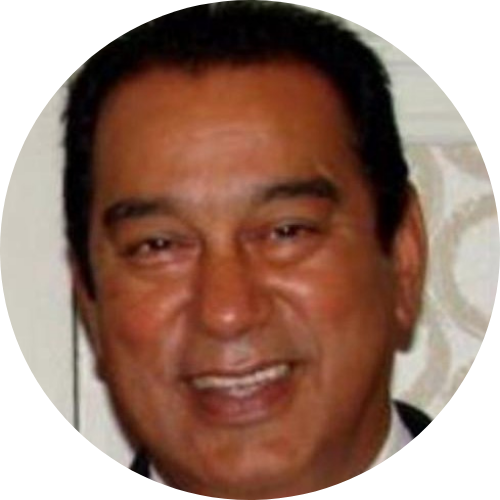 Padaruth Ramlachan
Newkwa Health and Wellness Centre
Keynote topic: Surviving after cancer: sexual health
Padaruth Ramlachan, MBChB, graduated with his MBChB from the University of Natal, Durban, South Africa in 1985. Following his career as a General Practitioner, he completed a master's degree in Health Sciences (Sexual Health) from the University of Sydney in 2007. In 2012, he received the Fellow of the European Committee of Sexual Medicine Specialist (FECSM) from the European Union of Medical Specialists.
Dr Ramlachan is the past president of the Durban Doctors Guild/Independent Practitioner Association (IPA), is the chairperson of the Pharmaceutical and Therapeutic Committee of the KZNDHC, and serves as a member of the Financial Committee of the International Society of Sexual Medicine (ISSM). Dr Ramlachan is also internationally recognised as the past president and is at present the treasurer for the African Society for Sexual Medicine (ASSM).
Dr Ramlachan has provided leadership as the Principal Investigator, and completed several clinical trials, on sexual dysfunction, erectile dysfunction and infectious diseases, diabetes mellitus, hypertension, renal disease , cardiovascular disease, HIV, and gout. His most recent publications include "The prevalence of erectile dysfunction at a primary healthcare clinic in Durban, KwaZulu-Natal" and "Male sexual dysfunction in Type 2 Diabetes", published in the Society for Endocrinology, Metabolism, and Diabetes of South Africa (SEMDSA) 2017 Guidelines. His work also includes the launch of the first free online course in sexual medicine for the ASSM.
Dr Ramlachan is the editor of the books Life Lessons for Boys and Girls by David Patient and Neil Orr and Sexuality in Islam by Dr Farouk Haffejee.
In addition to his accomplishments, he was awarded the Silver Tusk Award from Durban University of Technology (DUT) and received an achievement award form KZNDHC. Dr Ramlachan founded the non-profit organisation Jyoti Jivanam Movement of South Africa in 2000 and distributed 6000 food hampers to the less fortunate in 2019.
He is presently the Director of, and practices at, the Newkwa Health and Wellness Centre and is a part-time lecturer and examiner for under- and post-graduate students at the Department of Family Medicine at the Nelson Mandela School of Medicine in Kwa-Zulu Natal.