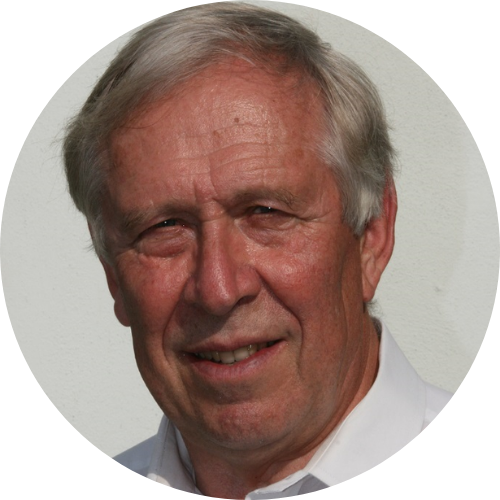 Max Parkin
African Cancer Registry Network
Keynote topic: The pandemic's impact on cancer surveillance in low- and middle-income countries
Donald Maxwell Parkin, MD, graduated in medicine from Edinburgh University in 1968 and with a doctorate in 1985. From 1981 to 2004 he was at the International Agency for Research on Cancer (WHO) in Lyon, France, as head of the Descriptive Epidemiology Unit.
His current activities include:
(1) Co-ordinator, African Network of Cancer Registries (AFCRN)
AFCRN (www.afcrn.org) is a consortium of population-based cancer registries in sub-Saharan Africa, organising technical assistance and training and conducting research on cancer patterns, trends, stage, and survival. AFCRN is supported through research grants of the IARC, Bloomberg Data for Health Initiative, and others.
(2) Senior Visiting Scientist, International Agency for Research on Cancer (Lyon)
Dr Parkin was appointed Senior Visiting Scientist in September 2012. This allows a full participatory role with the IARC programme "Global Initiative in Cancer Registration".
(3) Visiting Professor, Comprehensive Cancer Centre, School of Cancer and Pharmaceutical Sciences, Faculty of Life Sciences and Medicine, King's College London (2021-2023). He provides advice on several ongoing projects including evaluation of early detection of cancer and cancer screening, and assists in the supervision of doctoral students.
(4) Visiting senior research fellow, Clinical Trials Service Unit and Epidemiological Studies Unit, Oxford University, UK1.
Dr Parkin is a member of the editorial board of several international journals and holds honorary professorships at the Universities of Peking (Beijing) and Tianjin, China. He has published extensively, with more than 400 papers and reviews in the international scientific literature, mainly on descriptive epidemiology (international cancer patterns and trends), with a major concern for cancer registration, and in cancer prevention and control (especially the effectiveness of cancer screening).